In order to make purchases through the online shop you must be of full legal capacity and at least 18 years old. Any offers placed by us shall be subject to these Terms and Conditions. 
Consumers within the meaning of the following regulations shall be natural persons who conclude a legal transaction for a purpose that cannot be attributed to their commercial or independent occupation. Your use of this site indicates your acceptance of these terms and conditions. Your placement of an order indicates your acceptance of these terms and conditions. Your submission of payment for an order indicates acceptance of these terms and conditions. These terms and conditions shall supersede any subsequent terms or conditions included with any order, whether or not such terms or conditions are by POPPERS AROMAS. hereinafter "we", "us" or "our". We reserve the right to make changes to this site and these terms and conditions at any time, without notice.
Order Acceptance
We reserve the right at any time after receipt of your order to accept, decline, or cancel your order for any reason. We may require additional verifications or information before accepting any order.
In the event a product is listed on our website at an incorrect price or with incorrect information due to typographical error or error in pricing or product information received from our suppliers, we have the right to refuse or cancel any orders placed for product listed at the incorrect price. We have the right to refuse or cancel any such orders whether or not the order has been confirmed and your credit card charged. If your credit card has already been charged for the purchase and your order is cancelled for these reasons, we will immediately issue a credit to your credit card account in the amount of the charge.
Terms and Conditions of Poppers Aromas Loyalty Rewards
Joining the loyalty programme is free and happens automatically when you place your first order. The programme allows you to collect points for every order placed on poppers-aromas.eu. The points collected are personal and cannot be transferred.
For each order placed, you will receive 5% of your order (excluding shipping cost) in points. This represents 5 points for every €10 spent.
At any time, you can redeem the loyalty points you have earned for discount vouchers on your next purchase. Your loyalty points are valid for one year.
To convert your loyalty rewards into discount vouchers, simply go to your account, in the section "My Rewards Account" then click on "Transforming my points into a discount voucher". Use this coupon the next time you order from poppers-aromas.eu by adding it to the "Promo Code" box at checkout.
Payment by Credit Card
We accept VISA and MASTERCARD . You certify that you are the cardholder and legal user of the credit card and the information you have submitted. We investigate all cases of potential credit card fraud and your information will be provided to the credit card issuer. Your credit card is billed upon receipt of your order. Charges will appear on your credit card statement as "Black Sequoia Rennes".

Alternate Shipping Address
An alternate shipping address is an address other than the address used on your monthly credit card statement. Orders may be shipped to YOU at an alternate address. You may enter the alternate shipping address on the secure credit card payment page. Use this to have your order sent to YOU at your company address or other location other than the billing address for your credit card. You may want to contact your credit card issuer to inform them of your alternate shipping address.
Order Cancellation
If you need to cancel your order you must contact us with the reason for cancellation. Orders may be canceled anytime prior to shipping. After they are shipped, you may refuse the shipment at delivery time. If you refuse the shipment you will be responsible for any and all freight charges. Please email us that you have refused the shipment so that we will be expecting its return.
Delivery
Our standard method of delivery is by La Poste Express Mail Service. Shipping costs will vary according the destination. If you cause or request a shipment delay, or if we ship or deliver the products erroneously as a result of inaccurate, incomplete or misleading information supplied by you or your agents or employees, storage and all other additional costs and risks shall be borne solely by you. Claims for products damaged or lost in transit should be made by you to us. Once EMS delivery confirmation indicates a package has been delivered, we do not have any responsibility as to the security of the package. If delivery confirmation indicates a delivery occurred, and the package subsequently is discovered missing, you will need to contact us immediately. You will be charged for any fees we incur for address corrections when delivery is attempted and EMS charges us for redirecting your package to the correct address for the following (but not limited to) reasons: (a) the address you supplied when you ordered is incorrect; or (b) you instruct delivery to be made to an alternate address; or (c) you have moved and did not inform us before we shipped.
Shipping to the United Kingdom & Ireland is free for orders of over €60 with Colissimo, DPD (Chronopost) or GLS.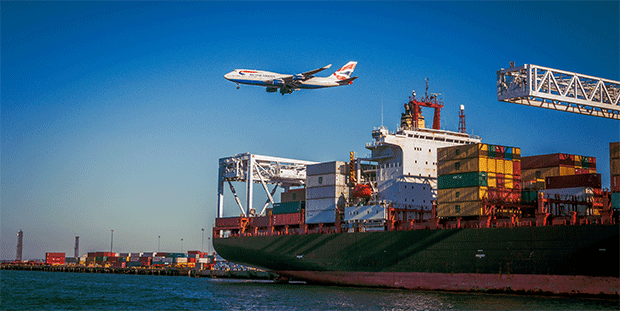 International Shipping/Taxes/Fees and Tracking
We ask that all customers be extra patient as per International shipping can be a complicated process. Each country is different on their policies and customs procedures.
It has been our experience that some items take longer than anticipated. Once a package leaves our Shipping Partner and France's chain of custody we can not be held responsible for delayed Items, lost or seized items from customs. Packaged sometimes have issues when arriving at other countries customers and border patrol. It can take sometimes 7-10 days for your local postal system to receive the package from your countries customs procedures.
Poppers Aromas not be held liable for items that are late or delayed or seized by customs, all sales are final.
Poppers Aromas will not be held liable for rates, the destination countries Import taxes, or any type of additional duties, surcharges or fees that your country or local postal system may charge you in addition to what you have already paid in shipping. Your country can hold the package until you pay the final part of a fee if they deem that it should be imposed on your item.
If the package is returned by the customs of your country, and its contents are intact, the products can be placed back on sale, we will then proceed to the refund of the order. Shipping costs remain at your expense. Our company cannot be held responsible for the denial of the customs.
If your package is returned because you didn't pick it up at your local post office or because of an error you entered in your address, the original shipping charges will remain at your expense.
Returns and Exchanges
We strive to do our best, however, if there is an error on your order, please accept our apologies, contact us upon receipt, and we'll gladly fix it. All damages must be reported within 48 hours of receipt of the package. Unopened Parcels Returns are accepted within 14 days of receipt. You will be credited your original purchase cost less shipping. Customer is responsible for all shipping charges. If we made a mistake in your order we will pay for shipping costs to return and exchange the product.
Poppers and all these other nitrite based products are sold as multi-purpose solvent cleaners only, and should only be used in strict accordance to the manufacturer's instructions on the bottle. These products are not to be used as poppers, room odorants, liquid incense, liquid aromas, or video head cleaner. We expressly forbid the misuse of these products as inhalants. The misuse/abuse of any nitrite based solvent cleaner combined with prescription ED drugs can cause a severe drop in blood pressure and may even result in death. These products are not for sale to minors.
By ordering the Mystery Poppers, the customer accepts that he/she cannot choose the reference that will be given to him/her when ordering. The customer may add a maximum of 2 Mystery Poppers to his order. The Mystery Poppers delivered will not be returned, exchanged or refunded. The Mystery Poppers offer cannot be combined with other promotional offers. While stocks last.